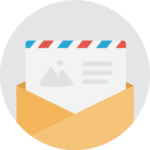 Subscribe to my newsletter and stay informed!
It's absolutely free! It informs you about my work mental - karma healing. And when my workshops and seminars take place. You can unsubscribe at any time.
We protect your information. The protection of your personal data and privacy is very important to us and we want you to feel safe and comfortable when visiting our website. Please note our privacy policy.
Your data will not be shared with other companies. If you want, we will immediately delete your data from our system; please send us an e-mail.